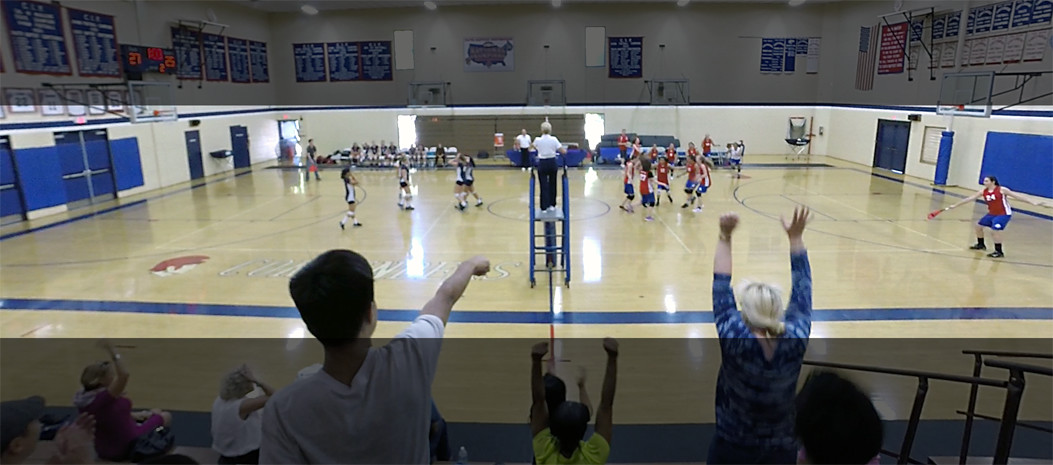 I really love the statement by  Brendan Suhr, "Culture is simply an outcome of people's behavior." So basic. So true! Whether it is business or your personal life, what you choose to do now establishes a reference point and a pattern from which future actions will be made.
Here's a personal story that may help illustrate the point. Right after my family moved to Los Angeles, I learned of a JV volleyball team in need of a coach. Having past college experience, this was perceptually quite a step down, but I saw it as a challenge to see if I could, in fact, build upon their fundamentals and instill the necessary qualities to assemble a winning team. Having accepted the position well into the pre-season, having only two practices before our first match, we suffered two losses in the first four — and I didn't even know my players' names yet! Through steady, planned, enthusiastic perseverance, we worked to establish a spirit of excellence, mutual support, and winning. Confidence.
In a recent match, after winning the first set (best of three sets to 25 points) with little trouble, we made some adjustments on the team, and the other team gained an incredible amount of momentum, pushing ahead to a 20-13 lead. Now, in volleyball, 20 is often considered the magic number. Statistically, games with a spread of more than just a couple points are most often won by the first team to 20. Unfortunately, things got worse, as the other team raised soundly up to a 24-16 lead. Winning now was a statistical impossibility, per Ken Shirriff's, "The Mathematics of Volleyball."
As a coach, I chose to allow the team to work through their circumstance, as this is what they had been training for. We made some basic corrections and gained the sideout. After rotating, the young lady serving knew she would have to, at minimum, place 8 balls into the other court to at least tie. She delivered, and the little team that fell so far behind now rallied themselves together one play at a time, one point at a time. Steadily, they chipped away at the looming score. At around 24-20, the momentum had turned to our favor. The other team was dumbfounded. Cheers from parents on the opposing team grew weak. Tension.
Dismantling the gap in the score differential continued. Each serve was placed. Each point was earned. As I observed the stands, parents of the small band gave high-fives; clapped their hands; and even began sending regular text updates of the score to loved ones. Those on the bench provided tremendous strength & support. An uproar shook the premises as the stakes for both teams mounted.
9 serves. 9 points. 24-25. Match point. Error on our side. 25-25.
Siding out, the next two points fell to our ladies who, with hearts pounding (I'll admit, mine was, too), through a season of regular development of fundamentals, knowing their system, pulled together to work a small modern-day miracle. And, yes, in case you are wondering, I can feel a tear in my eye when I recall the event!
I applaud my team. There was no Goodyear blimp circling overhead, no reporters were present, and while the rest of the world will likely never hear of the spectacle, this beautiful JV team learned firsthand that culture is built day-in, day out. It requires a persistent assembly by our actions and inner spirit. Today, the team holds a 13-2 record, and while we will certainly face hardships — and even potentially more losses — we will persevere because we have built a winning culture.
Communication, commitment, consistency, coaching… What you do with these results in a culture that reflects the same — positively or negatively, actively or passively. If you want to make a difference, it takes the building blocks now to make what you want to happen in the future become a reality.
Decide now to beat the odds. Prepare for your miracle.